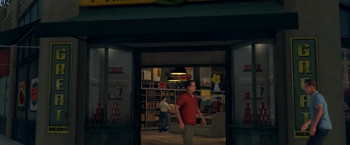 20th Century Market is a location in L.A. Noire. The market is located at 1558 N. Highland Ave. in the Hollywood section of Los Angeles and is featured in the DLC case, "Reefer Madness", in which you have to interrogate Airto Sanchez, a worker at the store.
Ad blocker interference detected!
Wikia is a free-to-use site that makes money from advertising. We have a modified experience for viewers using ad blockers

Wikia is not accessible if you've made further modifications. Remove the custom ad blocker rule(s) and the page will load as expected.