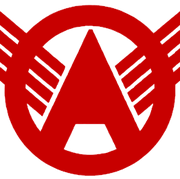 Alaco is a Los Angeles petroleum company featured in L.A. Noire with several gas stations located across the city. Tanker trucks are also seen bearing the Alaco logo. Billboards and posters advertising Alaco can be seen across the city.
The street crime "Cosmic Rays" takes place at the Alaco station at the corner of Wilshire and Flower.
Many large Alaco stations, especially in the Hollywood and Wilshire areas, hide a bonus vehicle inside.
It is quite obviously an imitation of Texaco, and the name Alaco probably implies Alabama instead of Texas.
Gallery