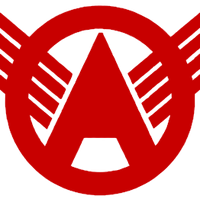 Alaco is a Los Angeles petroleum company featured in L.A. Noire with several gas stations located across the city. Tanker trucks are also seen bearing the Alaco logo. A billboard can be seen of the companies name in the scene where you investigate the car registered to Adrian Black in the case "The Driver's Seat."
The street crime Cosmic Rays takes place at the Alaco station at the corner of Wilshire and Flower.
Many Alaco stations, especially in the Hollywood and Wilshire areas hide a bonus vehicle inside.
It is quite obviously an imitation of Texaco, and the name Alaco probably implies Alabama instead of Texas.
Ad blocker interference detected!
Wikia is a free-to-use site that makes money from advertising. We have a modified experience for viewers using ad blockers

Wikia is not accessible if you've made further modifications. Remove the custom ad blocker rule(s) and the page will load as expected.