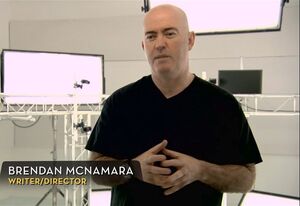 Brendan McNamara is the founder of Team Bondi and the writer and director of L.A. Noire. He is also the former Director of Development for Sony Computer Entertainment's Team Soho Studio in London and the writer and director of The Getaway which has gone on to sell over 4 million units on the PlayStation 2 console.
In June 2011, amid accusations of terrible working conditions at Team Bondi, Brendan was shown in a very negative light[1].
References
Ad blocker interference detected!
Wikia is a free-to-use site that makes money from advertising. We have a modified experience for viewers using ad blockers

Wikia is not accessible if you've made further modifications. Remove the custom ad blocker rule(s) and the page will load as expected.