Duesenberg Walker Coupe is a hidden vehicle available in L.A. Noire. Like all Duesenbergs, the bodywork was created by a custom coachbuilder on the factory chassis, in this case by the firm of A. H. Walker of Indianapolis. In 1934, the Walker Aerodynamic Coupe cost $25,000, making it the most expensive Duesenberg ever produced. It was made for pharmacy tycoon Josiah Lilly, and is currently owned by Jay Leno. With 265 hp and a top speed of 140MPH, the Duesenberg Walker Coupe is the most powerful and fastest car in the game.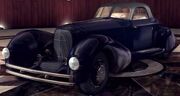 The Duesenberg Walker Coupe can be found at the Automobile Club of Southern California building complex at the corner of Santa Monica Boulevard and El Centro Avenue.
Trivia
Although the Showroom lists the Walker's top speed at its real-life 140 mph, like all the game's fastest cars its in-game speed is capped at around 86 mph.
Video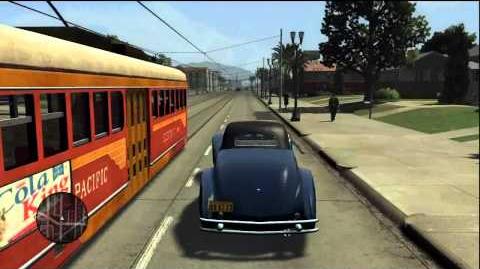 Ad blocker interference detected!
Wikia is a free-to-use site that makes money from advertising. We have a modified experience for viewers using ad blockers

Wikia is not accessible if you've made further modifications. Remove the custom ad blocker rule(s) and the page will load as expected.