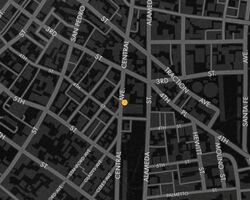 L.A. Cold Storage is a landmark in L.A. Noire.
It is in Downtown Los Angeles, located on 4th Street northwest of the 4th Street Bridge landmark between Central Ave. and Alameda St.
In Game Description
The Los Angeles Cold Storage Company built it's first ice production plant in 1895. feeding the growing city meant keeping produce fresh, and the six story 4th street warehouse was constructed, with more than a million cubic feet of freezer space.
Ad blocker interference detected!
Wikia is a free-to-use site that makes money from advertising. We have a modified experience for viewers using ad blockers

Wikia is not accessible if you've made further modifications. Remove the custom ad blocker rule(s) and the page will load as expected.