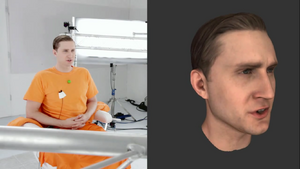 MotionScan is one of the technologies used in the development of L.A. Noire.
MotionScan is a new performance capture technology and an alternative to traditional motion capture. It utilizes 32 high-definition cameras that completely surround the actor and capture the performance in 3D at 30 frames-per-second. MotionScan is a technology provided by Depth Analysis, a sister company to Team Bondi and part of a special partnership with Rockstar Games. Every character in L.A. Noire uses MotionScan technology and over 400 actors were filmed making the game.[1]
Gallery
Videos
References
Ad blocker interference detected!
Wikia is a free-to-use site that makes money from advertising. We have a modified experience for viewers using ad blockers

Wikia is not accessible if you've made further modifications. Remove the custom ad blocker rule(s) and the page will load as expected.