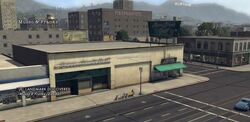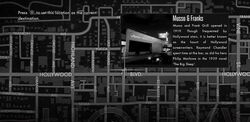 Musso & Franks is a landmark in L.A. Noire.[1]
It is located at 6667 Hollywood Boulevard in Hollywood, Los Angeles. One block east of Las Palmas, one west of Whitley.
In Game Description
Musso and Frank Grill opened in 1919. Though frequented by Hollywood stars, it is better known as the haunt of Hollywood screenwriters. Raymond Chandler spent time at the bar, as did his hero Philip Marlowe in the 1939 novel 'The Big Sleep'.
Collectables
A badge in the Badge Pursuit Challenge can be found here. Behind the building under a green awning.
Video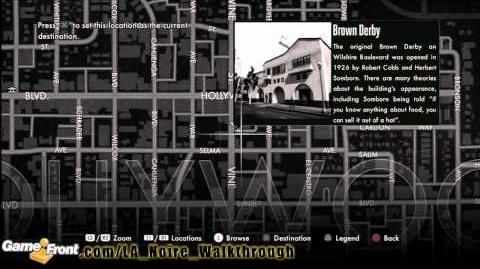 References