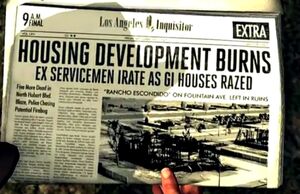 Newspapers are a vital source of information in Los Angeles in the time of L.A. Noire.
The newspapers will trigger "back-story revealing cinematics".[1]
In Red Dead Redemption (another game published by Rockstar Games), you can only purchase and read newspapers to be updated on the game world's events. This was the first time that Newspapers appeared readable in a Rockstar Games' game.
There are a total of 13 newspapers. The game does not award an achievement or trophy for finding them all, but finding them is necessary for 100% completion. Newspapers are only accessible during regular storyline cases; they are not found in the downloaded/Complete Edition bonus cases or in free roam.
Newspapers
Edit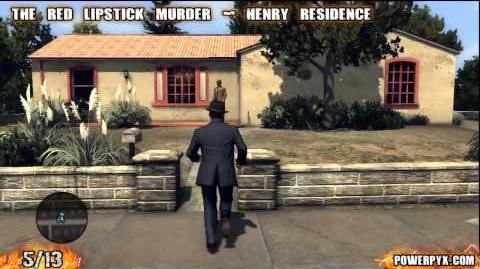 References
Edit
Interactive Map
Edit
Hover the mouse to learn the name of the newspaper.