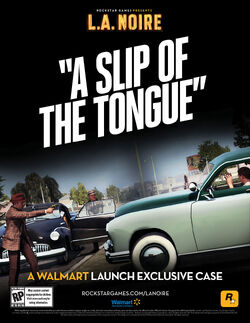 Good news! TakeTwo just released a press release, detailing the upcoming downloadable content packs, as well as the Rockstar Pass.
First of all, every pre-order bonus has been released as seperate content, with prices ranging from $2-$4. All the pre-order bonuses can be bought in one pack with the Rockstar pass DLC for $10 as a temporary discount (until June 24th, when the price will be $12). The Consul's Car pack will remain PS3 exclusive.
Two new cases will be available for $4 each. First of all, there's the Arson case Nicholson Electroplating which will be released June 21st. The second case, Reefer Madness, is a Vice case and will be available July 12th.
Ad blocker interference detected!
Wikia is a free-to-use site that makes money from advertising. We have a modified experience for viewers using ad blockers

Wikia is not accessible if you've made further modifications. Remove the custom ad blocker rule(s) and the page will load as expected.